The documentation centre
The Contredanse dance documentation centre was established in 1989 to spread the word about the history of dance, support learning and research, create a repository and challenge the archiving and transmission of dance.
Its document collection has grown over time, especially with respect to Contredanse's key themes: improvisation, composition, transmission, somatic practices and the history of contemporary dance.
It also showcases the dance heritage of the Wallonia-Brussels Federation.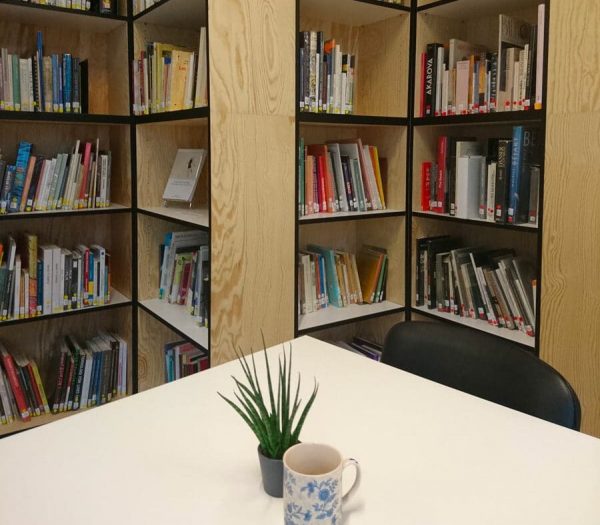 About the documentation centre
Hours & contact

The documentation centre is closed during the summer and will reopen to the public on September 5 at the usual hours. If you have any questions about your research, please write to

centrededoc@contredanse.org.

Document collection

The documentation centre brings together a wide range of documents related to dance: books, specialized magazines, press clippings, photos, audiovisual archives, conference papers, theses and other original works, etc.

The catalog can be consulted online

and you will find all the tips you need to conduct your first research in the article :

Traveling within our catalog…

Access to the documents

All our documents remain onsite (they cannot be borrowed); there is a copy machine available.

Who does What?