The documentation centre
A tool for creating, teaching, researching and communicating in dance, the documentation centre offers a wide range of resources on artistic practices and approaches.
Created in 1989, the dance documentation centre keeps the memory of Belgian and international creations alive. Here you can consult information and archives on the artists and companies of the Fédération Wallonie Bruxelles. 
In 2023, Contredanse launched Parade, the platform of archives and documentation about dance, to provide wider access to the resources of its documentation centre.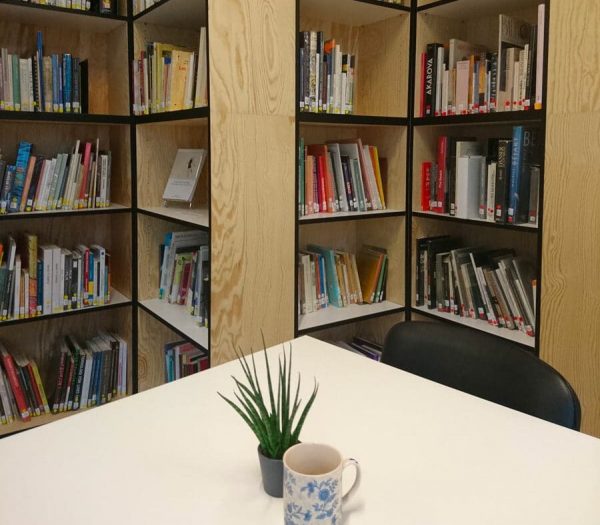 Parade — Platform of archive and documentation about dance
Discover thousands of documents from the dance documentation center on Parade !
The online platform can be used to : 
→ Do your research in the catalog and save in your wishlist the references of the books, articles and periodicals you wish to consult in the documentation centre.  
→ Consult and watch online digital resources, dance photographs and videos for teaching and research purposes.
About the documentation centre
Hours & contact

The documentation center welcomes you on Mondays and Thursdays from 1pm to 4:30pm and on Tuesdays from 10am to 4:30pm. If you have any questions about your research, please write to

centrededoc@contredanse.org.

Document collection

The documentation centre brings together a wide range of documents related to dance: books, specialized magazines, press clippings, photos, audiovisual archives, conference papers, theses and other original works, etc.

The catalog can be consulted online

and you will find all the tips you need to conduct your first research in the article :

Traveling within our catalog…

Access to the documents

All our documents remain onsite (they cannot be borrowed); there is a copy machine available.

Who does What?